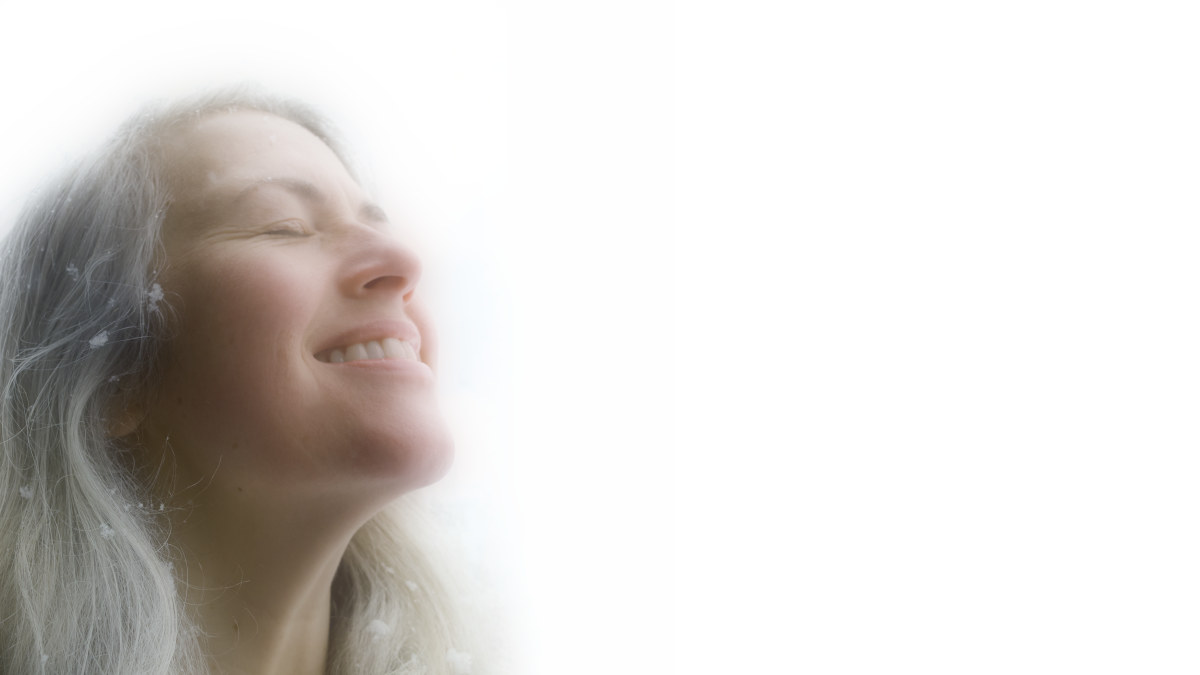 An Interview with
Holly Honeychurch
Holly Honeychurch is a sacred songstress and harpist. She constructs musical galaxies with harp, voice and an array of special effects.
How would you describe your style of music?
Cosmic, ethereal, sacred, healing, soothing, cinematic. A journey up to the stars and beyond. An immersive dive into hypnotic melodies. Other-worldly and angelic.
What do you hope to convey through your music?
That angels, celestial beings and cosmic spheres exist.
I want you to go on a trip down a magical rabbit hole to dive, float, sail and soar with cosmic vibrations. A place where emotion, mysticism and transformation await.
I hope you'll be enveloped by the music and feel like you're in a powerful, nurturing embrace.
I would love you to meet celestial beings and receive channelled messages.
I love how Tolkien described the seed of sound in The Silmarillion:
A sound arose of endless interchanging melodies woven in harmony that passed beyond hearing into the depths and into the heights, and the places of the dwelling of Ilúvatar were filled to overflowing, and the music and the echo of the music went out into the Void, and it was not void.
What brought you to the harp?
My first encounter with a harp was in the Netherlands in 2006, where I was serendipitously staying in a house with two pedal harps. I looked at the beautiful strings, all tightly strung and pluckable. They looked so enticing, I couldn't help but be drawn to them. Over the days I created a simple, sweet melody with one hand, but never imagined playing with both hands back then. I still play that melody after all those years - it has a Celtic feel.
A seed was planted.
It took another decade for the seed to sprout. I rented my first harp in 2016. I had a couple of lessons but realised I was more interested in improvisation. Sheet music wasn't for me. So I learnt on my own and developed a unique style.
Today, I have a little 25 string Triplett therapy harp made of maple wood. Her name's Laurë, which means mystical golden light in Elvish.
Can you describe the process of creating a harp journey?
I seek out melodies that make me go 'mmmmmm'. I hear melodies everywhere (the bathroom fan has some amazingly ethereal vibrations) and I'll start humming along, eventually picking up the harp and finding the chords to accompany myself.
Mostly, I free flow. And play, play, play. There are no rules.
When I create long pieces, it always helps to get my head out of the way and stop thinking. Sometimes I can be in the middle of the ultimate jam, lost in the music, then my brain kicks in praising how good that bit was and I lose my momentum. Being tired can actually help me enter a more fluid state. A place where I am so at one with the music, nothing else matters.
I practise a lot. I record a lot.
After the raw harp journey is recorded, I adore the post-production process of experimenting with reverbs. The sky's the limit when it comes to reverb plugins and it's so much fun creating and connecting with cosmic sounds. It's what truly makes the harp journeys come alive. I love adding soundscapes like bird song, soft waves and whale calls.
Have you had any miraculous experiences with your music?
I was playing harp in the woods. It was a beautiful day; the light was spectacular. I happened to be recording. The next thing I knew, a swan had waddled up to me and sat down in front of me. She started preening herself and watching me. She was so close. I could see her starting to fall asleep - her eyes getting heavier the more I played. The harp was lulling her. After an hour, she got up and waddled off. Epic nature magic had just enveloped me. Wow.
I got a message from a man about his mother who had recently passed away. In her final days she had asked to listen to harp music and he had come upon my podcast, Late Nite Harp. He played my harp journey, Spirit Angel, over and over while she drifted in and out of consciousness. She had a smile on her face. He said it had given her respite from pain in her last days, and that my harp music was a gift, relieving people at poignant times in their lives.
I was humbled.
Tell me about your spiritual path?
I'm a fruit salad mix of spirituality. I love chanting and getting into an ecstatic state with sacred music. I'm a nature sprite and a mermaid. I ground with animal medicine totems and fly up to dance with angels. I learn from plant medicine teachers. I'm forever remembering to truly breathe. I've consulted the I Ching Online oracle for years and years. The I Ching offers powerful wisdom from ancient Chinese philosophy.
Do you have any advice for musicians starting out?
Experiment, leave your comfort zone, break the rules, find your own rhythm. Learn through making mistakes - don't be too hard on yourself. Figure out how to market your music - there are so many artists out there it's hard to get noticed but you've got to start and you definitely have to keep going. Create, create, create! Be weird and laugh lots.